Are you looking to refresh your deploys and get your hands on some rare and beneficial game pieces? Are you a new player seeking to dive right into everyone's favorite real world scavenger hunt? We have some great news, because our Munzee StarterPak has officially been updated in the Freeze Tag Online Store to offer players a whole host of munzees just waiting to be deployed! This ALL NEW StarterPak is available NOW, and all players are able to purchase one a year. Get yours today!
The Munzee StarterPak features a variety of different stickers. In addition to the decal sticker, each StarterPak will include the following ten physical munzees:
We've put together a video breaking down what all you get in the new StarterPak! Check it out below:
Munzee Generic Codes, often referred to by players as "greenies," are important base game pieces that can be magnetized with Munzee Magnets to draw special bouncing icons. Deploying greenies near where you live or work will help attract special munzees to you so that you won't have to travel far for extra points. Each StarterPak will contain six (6) Generic Coded stickers.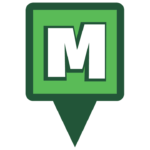 The Butterfly Evolutions are rare physical munzees that could previously only be acquired through MunzPak subscriptions. Each Butterfly Evolution Munzee is equipped with special features. This Evolution Munzee evolves to five stages, with its final stage allowing it to bounce to other munzees around the world. Each StarterPak will contain one (1) Butterfly Evolution Munzee.
The Mystery Munzee is a classic game piece that randomizes the points both the capper and owner earn each time. Each StarterPak will contain one (1) Mystery Munzee.
Lastly, the StarterPak will also contain a bonus Aquamarine Munzee credit! This munzee, like the Diamond, is a member of the Family Jewels that awards more points than the greenie. To deploy this special credit, you will first have to start with a generic sticker. After scanning the sticker, you are given the option to "Make It Special!" where you can choose the Aquamarine from a list of credits.
The new logo decal and all nine of these various physical munzees (plus the bonus credit!) can be yours today! Whether you're a new player or a veteran, you can order one StarterPak a year from the Freeze Tag Online Store for only $10.
If you're a new player, keep an eye on your email for a special discount code to get your StarterPak for FREE as part of a limited time offer! All orders received throughout the week will ship within 1-2 business days after your purchase.
You can also earn an all new badge for purchasing a StarterPak, similar to the MunzPak badges. All you need to do is purchase the NEW StarterPak in order to earn it!