Why not put a game within a game? That's right, the game of Munzee also contains some fun Gaming Munzees that offer a little bonus. From Rock Paper Scissor to Bowling, these Gaming Munzees offer a bit of extra fun when capped. Read on to discover more about each Gaming Munzee, including how they work and a points breakdown. You can also pick up the Prize Wheel Munzee, RPS Munzee, Bowling Ball Munzee, and Urban Fit Munzee at the Freeze Tag Online Store in order to deploy these fun games yourself!
Prize Wheel
Who wouldn't love the opportunity to spin a prize wheel?! The Prize Wheel Munzee takes the classic idea of a prize wheel and throws in a Munzee twist. When captured, the Prize Wheel Munzee randomly awards points ranging from 20-100 or a credit item plus 10 points! The different prizes you can earn are always changing, so be sure to always try one! The owner also has a chance of earning prizes when captured, so get a few to deploy as well!
Deploy: 25 points

Capture: 20-100 points (or a credit item plus 10 points)

CapOn: 25 points
You can also earn a variety of badges for capturing Prize Wheel Munzees! Here's the first one:

There is not currently a line of badges for deploying Prize Wheel Munzees. 

Rock Paper Scissors
Rock, Paper, Scissors, SHOOT! You can't deny that this game is a classic method for breaking ties. The RPS Munzee is a credit item for greenies. When capped, the player is given the choice between "Rock," "Paper," "Scissors," or "Random." Capture points are determined based on the outcome of your digital opponent (the computer).
Deploy: 15 points

Capture/CapOn:

Computer Wins: 10 points Cap, 20 points Deployer

Capper Wins: 20 points Cap, 10 points Deployer

Tie: 15 points both
There are a variety of RPS badge you can earn. Check out the first of each line here:
You can earn RPS badges in a variety of ways including capturing RPS munzees, deploying RPS munzees, and winning the RPS mini challenge!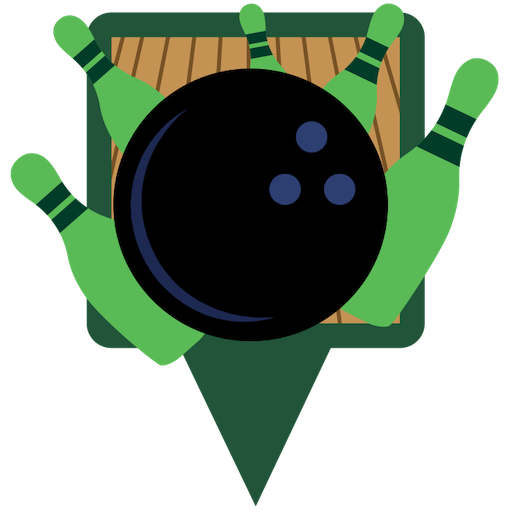 Bowling Ball (1st Roll, 2nd Roll)
Are you ready to play this classic game the Munzee way? Capturing a Bowling Ball will award you 25 points to start. The Bowling Ball Munzee will then initiate a mini-game (within a game, within a game!) for more points. Capturing a Bowling Ball Munzee will lead to a new munzee called "1st Roll" being scattered to a greenie within 750 ft. You will be able to see the second stage (1st Roll) only after stage one (Bowling Ball) is captured. The scattered munzees will remain active for 100 minutes or until captured.
Deploy: 50 points

Capture: 25 points

CapOn: 20 points
1st Roll
Capturing the 1st Roll Munzee, released after Capturing the Bowling Ball, will provide different options for players. If you earn a STRIKE, you will be awarded 30 points, and the game will be done. You also have the opportunity to earn anywhere between 1-9 points (one for each pin "knocked" down), and the game will advance to a "2nd Roll," which will be scattered to a greenie nearby.
Capture: 30 points (Strike), 1-9 points (So Close)

CapOn: 30 points (Strike), 5 points (So Close)
2nd Roll
A 2nd Roll Munzee will be made available to players who have capped a Bowling Ball and a 1st Roll and did not earn a Strike on the 1st Roll. When the 2nd Roll Munzee is captured, players will either earn a SPARE and be awarded 10 points, or they will earn between 1-8 points based on number of pins "knocked" down. Either way, this will conclude the game!
Capture: 10 points (Spare), 1-8 points (Game Over)

CapOn: 10 points (Spare), 5 points (Game Over)
You can earn a variety of different Bowling Munzee badges in different ways! Check out the first of each badge line here:

These badges can be earned by capturing Bowling Ball munzees, earning Strikes, and earning Spares.

Urban Fit
The latest in our line of Gaming Munzees, the Urban Fit Munzee is here to promote fitness and staying active. Do you need a boost to get moving? The Urban Fit Munzee comes with a special feature that players can unlock! When 15 Urban Fit Munzees are capped and/or deployed during an MHQ 24-hour day, the player will earn a 2x Physical Deploy Booster Credit.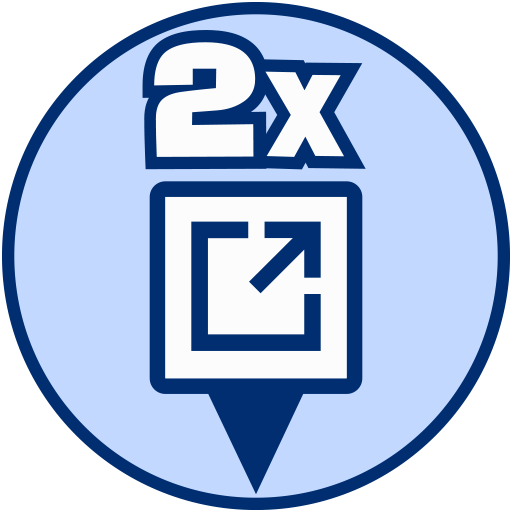 When activated by the player, the Booster Credit will allow the player to become "positively charged" and receive double points on all physical deploys for the next 120 minutes. That includes ALL types of physical munzees, AND the player gets to decide when the Booster Credit begins. Players will be able to earn more than one Booster Credit a day each time they cap/deploy 15 Urban Fit Munzees.
Deploy: 50 points

Capture: 40 points

CapOn: 20 points
You can earn badges for capturing and deploying Urban Fit Munzees! Check out the first of each badge line here: