In the early days of Munzee, finding a physical was a lot like finding a four-leaf-clover -- it could take a lot of work searching through "almosts" until a success, but eventually your hard work would pay off! Needless to say, they were a natural fit as a game piece! You can pick up these munzees at the Freeze Tag Online Store to add some variety in your area!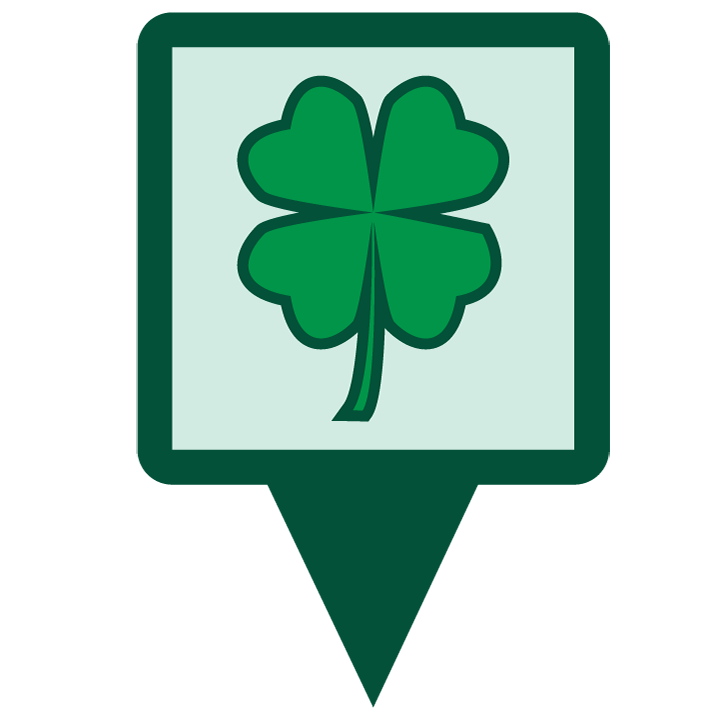 Physical Shamrocks
The original special landing pad munzee released in 2016! At launch, it had a higher chance of attracting Unicorns and Leprechauns only, but now it also serves as a landing pad for other Myths -- mostly Variants!
Capture: 51 points

CapOn: 51 points

Deploy: 100 points
Virtual Shamrocks
Once a limited-time special released in 2016, Virtual Shamrocks got a permanent place in the game in 2021! When you capture a Virtual Shamrock, up to three Clover Leaves will scatter nearby, similar to Feathers.
Capture: 30 points

CapOn: 30 points

Deploy: 50 points
| | |
| --- | --- |
| | |
| Clover Leaf | Golden Four Leaf Clover |
If you're extra lucky there's a small chance that a Golden Four Leaf Clover will be scattered after capping a Clover Leaf!
The Clover Leaves and Golden Four Leaf Clovers will be visible to ALL players, not just the player who capped the Virtual Shamrock, and will be deployed on the Virtual Shamrock owner's account. This means that unlike Feathers, there are CapOn points for the owner! These leaf and clover scatters will NOT count for deploy streaks, ZeeOps, or clan activity since they are passive deploys.
Clover Leaf

Cap: 30 points
CapOn: 17 points

Golden Four Leaf Clover

Cap: 75 points
CapOn: 25 points
There are two badge lines you can work towards. Check out the first of each line here:
Earn them by capping and deploying as many physical and virtual Shamrocks as you can!