The Personal Munzee is similar to a social munzee, however it yields points and is tied to actual coordinates. The owner of a personal munzee is able to deploy up to 10 times per day in new locations by scanning the munzee where they would like it deployed.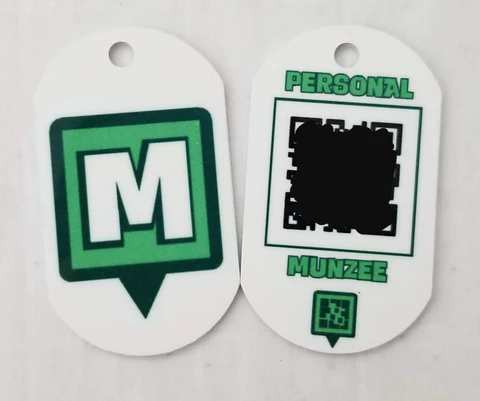 Once deployed, the munzee is able to be captured up to one mile away. This allows a player to create a nametag, deploy at an event, then walk around the local area freely while still being able to be captured. A personal munzee may not be deployed more than 10 times per day, even with assistance from MHQ, so be careful. The Personal Munzee is exempt from proximity rules, so it is able to be deployed at an event or in the middle of virtual fields— ANYWHERE you may meet another player and want to share your code.
Points:
Owner Deploy - 10 points (not earned each time it is deployed, transferred each time).
Player Capture - mystery random points 10,15,20,25,30,35,40,45.
Owner Residual Points - Sum of 50 between player capture and residual.
Example: Player capture = 30, owner residual = 20. Total = 50
We offer a variety of different Personal Munzees in the Freeze Tag Online Store and some event hosts will sell tags at their event, but that is at their own discretion.
Common uses for a personal munzee:
Nametag
Bumper Sticker
Shirt
Personal Coin or identifier
Tattoo? ;)
Violations of code of conduct during use of personal munzee can result in temporary or permanent ban from game, or deletion/removal of personal code with no compensation. Example: sharing of login information to deploy in multiple locations, use of mock gps, sharing of personal munzee code.
Premium Personals:
Like the original Personal Munzee, the Premium Personal can be deployed up to 10 times per day and has a one mile capture radius. Premium Personals come etched onto gold metal tags and are only available to Premium Members. There is a limit of 1 Premium Personal Munzee per account per year. You can purchase Premium Personals in the Freeze Tag Online Store as well.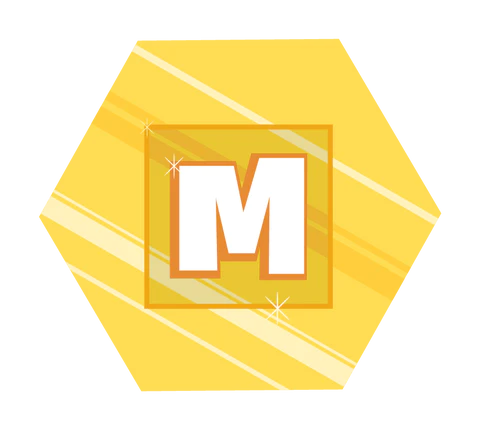 The Premium Personal also comes with some upgrades. For starters, a Premium Personal has a higher point structure:
Capture/CapOn: Split of 100 points, minimum 20 points
Deploy: 25 points — You only receive deploy points for the original deploy, not every time it is deployed.
Premium Personals also have another trick up their sleeve — you can link other Personal Munzees to a Premium Personal for quick deployment. Players still have to capture each Personal individually, but this will automatically deploy all of your personals at once. Ideal for Munzee Events.
Linking Personals to a Premium Personal:
On the details page of a Premium Personal, you will see a button called "Connected Munzees" (formerly Slave as seen in the screenshots).
On the next page, you will see a space to enter the URL for one of your other Personal Munzees. NOTE: This ONLY works with Personal Munzees, and they must be owned by you.
After you click "Link Munzee", your Personal Munzee will show up underneath the URL field. You can manage the Personals linked to your Premium Personal on this page.